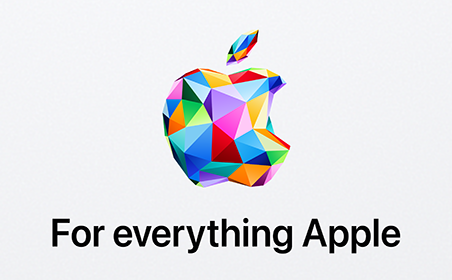 Buy Apple Gift Card - Email Delivery
Spend in-store or online
Never expires
Apple eGift card details
Use the new Apple Gift Card to get products, accessories, apps, games, music, movies, TV shows and more. Spend it on in-app content, books, subscriptions and even iCloud storage to secure files from all your Apple devices. This gift card does it all. And then some.
The Apple Gift Card can be used two ways:
To purchase products at the Apple Store, bring this email to any Apple Store location before redeeming your gift card.
For online purchases, go to apple.com/redeem to add to your Apple Account Balance.
Beware of gift card scams. Do not share your code.
Valid only for Australian transactions from Apple. For assistance, visit support.apple.com/giftcard or call 1-300-321-456. Not redeemable at Apple resellers or for cash, and no resale, refunds or exchanges, except as required by law. Apple is not responsible for unauthorised use. 
Terms apply; see apple.com/au/go/legal/gc. These terms do not affect your statutory rights. No expiry. Issued by Apple Pty Limited. © 2021 Apple Inc. All rights reserved.
FAQ's
Apple gift cards can be used on purchases from the App Store, iTunes, Apple Music, Apple TV, Apple Books and many other Apple properties.
Each Apple gift card is only valid in the country where it was issued. If you buy an Apple gift card from Gift Card Exchange, it will only be valid in Australia.
Yes, you can use the Apple gift card to purchase any product or accessory available in the Apple Store.
Apple cards can be used to purchase a variety of Apple products and hardware, however, an iTunes gift card can solely be used to purchase digital content on the iTunes Store, like music and movies.
Yes any card you purchase from Gift Card Exchange can be activated and used or redeemed immediately.