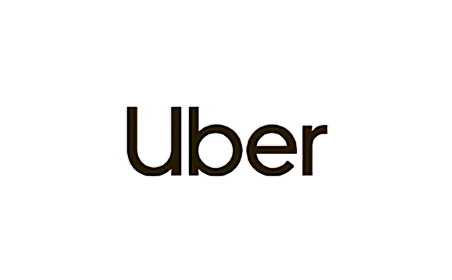 Buy Uber eGift Card
Spend online only.
Valid for 36 months
Uber eGift card details
Want to give the gift of convenience? The solution you need is an Uber gift card, the gift where you can give rides to the people you care about, or add value to an existing Uber account.
An Uber gift card is suitable for all occasions, whether your gifting a colleague a low-cost ride to work, a friend a luxurious night out or a family member a seamless trip to the airport, the Uber gift card has them covered.
But the convenience doesn't end there, have a restaurant they have been eyeing out but don't want to leave the house? The Uber gift card can also be used on the Uber Eats app, meaning the delicious meal they have been dreaming about can be delivered to their front door!
With an Uber gift card, you are giving your giftee a gift of value, with so many convenient ways for the gift to be used!
If you are wanting an easy and convenient gift that works for all occasions, then look no further than an Uber gift card from Gift Card Exchange.
Redemption Instructions
To redeem this gift card:
1. Go to the Payment section in the Uber app
2. Tap Add Payment Method and select Gift Card
3. Enter Gift Code
By using this gift card, you accept the following terms and conditions: This gift card will expire three years from the date of activation. Upon expiration, unused funds will not be refunded or credited. This card is redeemable via the Uber or Uber Eats app within Australia in cities where Uber or Uber Eats is available. The card is non-reloadable and cannot be redeemed for cash, refunded, or replaced, except as required by law, including the Australian Consumer Law. No change will be given. You may be required to add a secondary payment method to use this gift card with the Uber or Uber Eats app. Lost or stolen cards will not be refunded or replaced, so treat this card like cash. This card is issued by Uber Pacific Pty Ltd. For full terms and conditions and customer service, visit uber.com/legal/gift-cards/en-au.
FAQ's
Once purchased and activated on Gift Card Exchange, you can redeem and use your Uber gift card on Uber Eats.
Uber gift cards can only be used for the Uber ride service and Uber Eats orders in the country where the gift card was purchased. Gift Card Exchange only sells Australian Uber Gift Cards.
Uber gift cards will expire 3 years from the activation date; however, if you buy it on Gift Card Exchange you can delay the activation to extend it.
An Uber gift card can be purchased from the value of $10 to $500. If you want to buy more than this value, you can purchase multiple gift cards.
You can redeem your Uber gift card at Uber. Make sure you are logged in to your account before you redeem your Uber gift card.