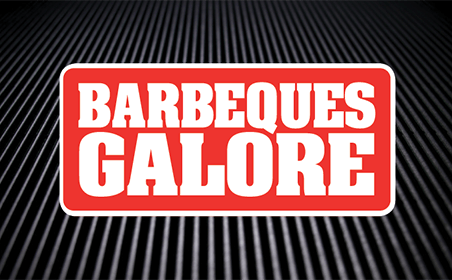 Buy Barbeques Galore eGift Card
Spend in-store or online
Valid for 36 months
Barbeques Galore eGift card details
Looking for that special Gift, give them a Barbeques Galore Gift Card. Barbeques Galore stores have everything you need to BBQ better. Barbeques Galore has been supplying Australians with high-quality barbeques and expert advice since 1977. Today, with more than 90 stores throughout the country, Barbeques Galore not only leads the market in Barbeque retailing, but also specialises in Outdoor Furniture and Heating!
With your GCX Barbeques Galore Gift Card, you will have access the widest range of barbeque products - including LPG, natural gas, charcoal and electric featuring quality brands such as Turbo, Beefmaster and the award winning Ziegler & Brown.
Our outdoor furniture and accessories have been chosen to enhance your open-air entertaining experience, with everything from classic lounge settings to dining sets.
Visit us today for all your Barbeque, Heating and Outdoor Furniture needs. Shop online or come in store to Barbeques Galore!
IN STORE INSTRUCTIONS : Present the gift card at a Barbeques Galore store or visit our website at www.barbequesglore.com.au
REDEMPTION INFORMATION : Present the gift card at a Barbeques Galore store or visit our website at www.barbequesglore.com.au
TERMS AND CONDITIONS OF USE: Treat this ecard like cash. Defaced, mutilated, altered, lost or stolen cards will not be replaced, refunded or redeemed. This ecard is: redeemable for merchandise or services at participating Barbeques Galore stores only; not redeemable for cash and cannot be used for payment of credit or retailer accounts; must be redeemed before expiry date shown on ecard; will be void and may not be redeemed after expiry date; cannot be reloaded; is partially redeemable. Cash will not be given for any unused balance. Unused balance on expiry of this ecard will not be refunded or credited. Purchases exceeding available balance require difference paid by other method. We reserve the right to change any terms contained in these Terms of Use at any time.
Check available balance by calling 1300 554 268. eGift cards issued prior to 31st March 2018 will expire 12 months after date of issue. eGift cards issued will expire 36 months after date of issue.