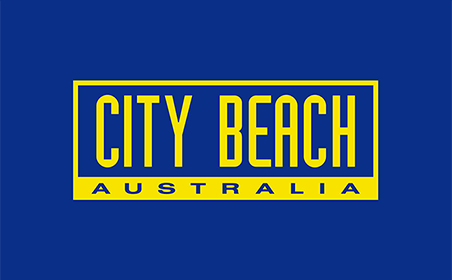 Buy City Beach eGift Card
Spend in-store or online
Never expires
City Beach eGift card details
City Beach is the ultimate destination for Australia's best streetwear brands. With a City Beach Gift Card, you get access to a range of styles for Men, Women and Kids. Whether youre in the market for bikinis or skateboards, City Beach has something everyone will want. Your Gift Card recipient will have a choices from over 60 stores Australia wide and 1000s of products that are available on the online store.
At City Beach you can find your favourite surf wear, sportswear, footwear and range of accessories from some of the biggest brands in Australia. City Beach brands include Ripcurl, Adidas, Nike, Vans, Hurley, Havianas, Converse, GoPro and many more. Have an urgent present to give? City Beach Gift cards from Gift Card Exchange is the perfect solution!
City Beach Giftcards can be used in-store and online.
IN STORE INSTRUCTIONS : Redeem your gift card at one of our 60+ stores Australia wide! Simply take your desired product to the counter with your gift card and one of our team members will help you. Please note, if your purchase exceeds the available card balance, you will be required to make up the difference with another payment method. Find your nearest store here: https://www.citybeach.com/au/stores
ON LINE INSTRUCTIONS : Shop online at https://www.citybeach.com/au/.Proceed to checkout and enter in your gift card number and pin under 'Billing Information'
SALES ASSOCIATE INSTRUCTIONS : Same process as current for stores.
REDEMPTION INFORMATION : Gift cards are redeemable for merchandise or services at all City Beach stores and/or online. Shop online at http://www.citybeach.com.au/shop/en/citybeach or find your nearest store https://www.citybeach.com.au/shop/en/citybeach/find-stores
Lost, stolen or damaged gift cards cannot be replaced, refunded or redeemed. Gift cards: Are redeemable for merchandise or services at all City Beach stores and/or online at www.citybeach.com/au/; Are not redeemable for cash and cannot be used for payments of credit or retailer accounts; This card does not expire; Cannot be reloaded; Are partially redeemable. Cash will not be given for any unused balance. If purchase exceeds the available card balance, the card holder will be required to make up the difference with another payment method. Gift cards cannot be used to purchase gift cards. Once the card is credited and in your possession, you are liable for all transactions on your City Beach gift card. In some cases fees may apply for the use of gift cards, for details contact 1800 640 811. Shipping costs apply to physical gift cards purchased via our online store. We reserve the right to change any terms contained in these Terms of Use at any time. Changes to Terms of Use will be on www.citybeach.com or at the customer service desk. Visit www.citybeach.com if you have any reason to believe an error has occurred in relation to your City Beach gift card. For card balance, expiry date or customer service, phone 1800 640 811.