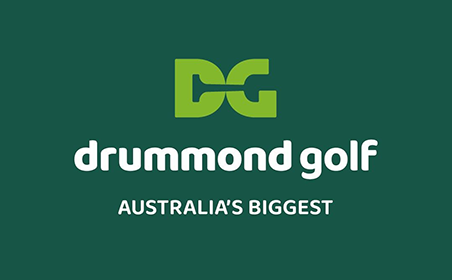 Buy Drummond Golf eGift Card
Spend in-store or online
Valid for 36 months
Drummond Golf eGift card details
Drummond Golf is Australia's largest off-course golf retailer with 50 stores nationwide.
All stores are owner operated and this guarantees quality service, expert knowledge, convenience and competitive pricing.
All products we sell come with full Australian warranties.
Drummond Golf is the leader in technology assisted club fitting programs, like MiMatch, golf's most advanced fitting system and the GC2 Launch Monitor.
A Drummond Golf Gift Card is the perfect gift no matter what the reason. - we'll lift your game!
Drummond Golf Gift Cards can be redeemed in-store and online.
ON LINE INSTRUCTIONS : Enter your full eCert number and PIN at the Checkout screen.
IN STORE INSTRUCTIONS : Display your eCert upon payment request so it can be scanned and redeemed.
REDEMPTION INFORMATION : Your gift card can be redeemed in any Drummond Golf store or online at www.drummondgolf.com.au
This card entitles the owner to purchase products at any Drummond Golf store. It cannot be replaced if lost or stolen nor can it be returned or exchanged for cash. It remains valid for 36 months from the date of issue when any unused balance will expire. Cards issued prior to the 31st March 2018 will expire 12 months after date of issue.The credit balance on the card can be used in whole or part against purchases but cash cannot be claimed for any unused balance.