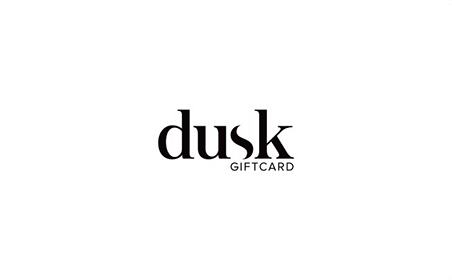 Buy Dusk eGift Card
Spend in-store or online
Valid for 36 months
Dusk eGift card details
Australia's premium candle retailer, Dusk, offers scented and unscented candles, homewares and gifts made from only the finest materials. Dusks scents are sourced from some of Frances oldest perfume houses. A product from Dusk will bring beauty into your life and an aromatic experience that will make any day better.
Treat your special someone with the ultimate gift, a Dusk Gift Card. Purchase now from Gift Card Exchange and your giftee will receive a digital card straight in their wallet for instant use!
SALES ASSOCIATE INSTRUCTIONS : Team Member Instructions - Please process as per standard BlackHawk gift card redemption process.
IN STORE INSTRUCTIONS : Present the egift instore at participating dusk stores.
REDEMPTION INFORMATION : Redeemable for merchandise or services at participating dusk stores in Australia or online at www.dusk.com.au
ON LINE INSTRUCTIONS : Enter the Gift Card Number at checkout.
Treat this eGift Card like cash. Defaced, mutilated, altered, lost or stolen cards will not be replaced, refunded or redeemed. This eGift Card is; Redeemable for merchandise or services at participating Dusk stores in Australia only; Not redeemable for cash and cannot be used for payment of credit card or retailer accounts; eGift cards will expire 36 months after date of issue; Must be redeemed before expiry date; eGift cards issued prior to the 31st March 2018 will expire 12 months after date of issue; Will be void and may not be redeemed after expiry date. Cannot be reloaded; Is partially redeemable. The store is not obliged to accept the use of this eGift Card on a sale of under $20. It is up to you to use the full value before expiry date. Cash will not be given for any for any unused balance. Unused balance on expiry of this eGift Card will not be refunded or credited. If purchase exceeds available eGift Card balance, you must make up the difference with another payment method. We reserve the right to change any terms and conditions, changes to terms and conditions will be available at www.dusk.com.au