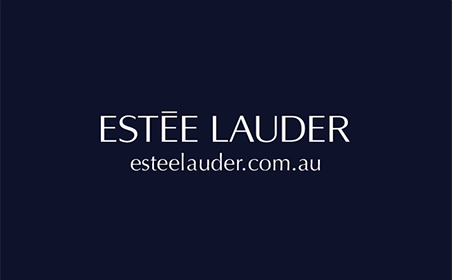 Buy Estee Lauder eGift Card
Spend online only.
Valid for 36 months
Estee Lauder eGift card details
Dive into a world of beauty and elegance with the Estee Lauder Gift Card. It's not just any gift - it's an invitation to indulge in timeless luxury. From their iconic skincare to captivating makeup, Estee Lauder sets the bar high. But here's the best part: they're also making a positive impact. With their philanthropic initiatives and commitment to sustainability, they're creating a more beautiful world inside and out. So, if you want to treat yourself or someone special to a touch of elegance, the Estee Lauder Gift Card is your ticket. Get ready to shine like a star with their exceptional products and make a difference while you're at it.
Estee Lauder eGift cards can be redeemed online at esteelauder.com.au only.
Please note, Myer and David Jones Estee Lauder counters cannot redeem Estee Lauder gift cards.