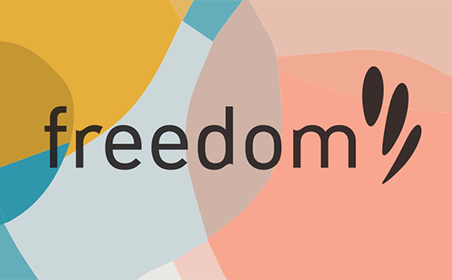 Buy Freedom Furniture eGift Card
Spend in-store or online
Valid for 36 months
Freedom Furniture eGift card details
Whether you need a new statement sofa or something small to finish your room, we have pieces big and small.
We aim to inspire all Australians to express their individuality and sense of style in their home. At Freedom, you can always find something that suits your home, tastes and lifestyle.
Our range of furniture is carefully chosen for style and function, and rigorously tested for durability so you can treat your home to a little luxury knowing youll love it as much in years to come as you do today.
In our Freedom stores all around the country, we have beautiful new things arriving in-store and online all the time, theres no end to our story.
You may redeem your Freedom Gift Card in-store in Australia only.
To redeem online, you will need a Gift Card with a PIN.
REDEMPTION INFORMATION : freedom Gift Cards can be redeemed online and at any freedom store in Australia.
ON LINE INSTRUCTIONS : freedom Gift Cards can be redeemed online and at any Freedom store in Australia.
Terms & Conditions
1. eGift Card is redeemable for purchases at freedom stores in Australia only.
2. eGift cards with a PIN can be redeemed online, however only three (3) gift cards can be redeemed per transaction.
3. eGift Card is not redeemable for cash.
4. No change will be given and any balance that remains on the eGift can only be used in whole or part against future purchases at freedom stores.
5. It is up to the cardholder to use the full value of the eGift before the expiry date.
6. Any unused balance will not be refunded or credited when the eGift expires.
7. Where the cost of the purchases exceeds the available card balance, the cardholder will be required to make up the difference between the purchase price and the eGift Card balance.
8. eGift Card is only valid after activation (which may take up to twenty four (24) hours), and will expire thirty six (36) months from the issue date, or, where an expiry date is written on the card by a freedom staff member at the time of card issue, will expire on the expiry date. If neither the issue nor expiry date (as applicable) is specified, the expiry date will be thirty six (36) months after the date of card activation. Cards issued prior to the 31st March 2018 will expire twelve (12) months after date of issue.
9. eGift Card cannot be replaced if lost, stolen or damaged.
10. eGift Card cannot be redeemed for purchases made at freedom kitchens, freedom excess or freedom gift fund.