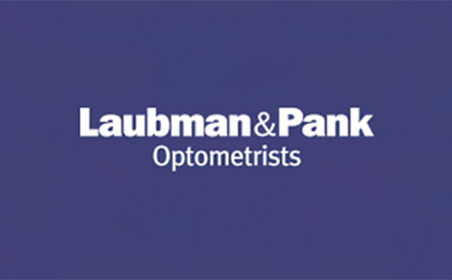 Buy Laubman & Pank eGift Card
Spend in-store only.
Valid for 36 months
Laubman & Pank eGift card details
Give the gift of sight with a Laubman & Pank Gift Card! We improve eyesight and eye health using the latest advancements in technology. Get tailored service from our in-store specialists for the right technology, bespoke fit, and your most suited style.
Gift Cards can be redeemed at a Laubman & Pank store in Australia. Customer must present the gift card whether printed or on device at the time of their appointment. The Laubman & Pank staff will manually type in the barcode.
Treat this card like cash. Lost cards will not be replaced. Redeemable for product purchases at Laubman & Pank stores in Australia only. Not redeemable towards eye exam fees. The funds available can be verified on request in store via the Digital Glue Online Portal or by calling the help desk on 1300 787 615. Cannot be exchanged for cash or refund. No change will be given. If purchase exceeds available card balance, you must make up difference with another payment method. Cannot be reloaded. This card expires 36 months from the date of issue and any balance that remains on the card after expiry will not be available for use. For more information visit laubmanandpank.com.au or ask in store. We reserve the right to change any terms contained in these Terms of Use at any time.  Maximum of 2 Gift Cards may be redeemed per transaction.