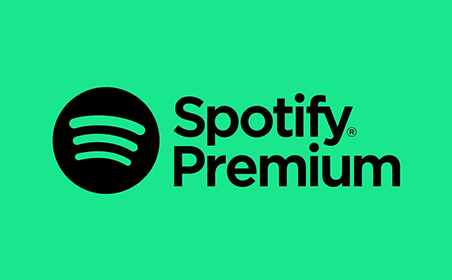 Buy Spotify eGift Card
Spend online only.
Valid for 36 months
Spotify eGift card details
Spotify Subscriptions :
1 Month for $12.00
3 Months for $36.00
6 Months for $72.00
Spotify is one of Australia's favourite music streaming services. Finding the right music has never been easier, with Spotify being accessible on devices such as your phone, computer, tablet and more. 
There are endless amount of songs, artists and albums to choose from. New releases are being added every week, as well as all of your favourite old tunes that are ready at your fingertips. 
Spotify is made for any occasion or setting any mood, whether you are needing work out motivation, the perfect party playlist or a tune to escape and relax to. 
You can easily discover new tracks, ready made playlists or create your own perfect collection. 
The Spotify gift card can be used towards redeeming a Premium subscription, which gives your giftee full access to the premium features - and the best part is there are no ad playbacks!
You can gift your giftee a 1 month Spotify premium subscription for as little as $12!
If your looking for the perfect gift you just can't get wrong, look no further than a Spotify gift card.
Terms and conditions
By using this card/PIN, you accept the following conditions: 
Redeemable only for full price standalone Premium subscription months via spotify.com and cannot be redeemed for discounted or group subscriptions. Cannot be redeemed for cash or credit and cannot be returned or resold (except where required by law).
You must have or register for a Spotify account and you must be 13+ and reside in the country of purchase. 
Single- use; the full face-value for an individual account is deducted at redemption and no incremental redemption is permitted. Spotify is not responsible for any loss or damage resulting from lost, stolen, or unauthorised use. Full terms apply, visit www.spotify.com/gift-card.
Provided by Spotify AB, registration number 556786-5729.
Must be redeemed within 3 years of purchase, after which the PIN will expire
FAQ's
You can buy Spotify gift cards in Australia in 3 different subscription periods; 1-month, 3-month & 6-month.
$12 gift card will get you one month of Spotify subscription in Australia.
$36 gift card can be redeemed for three months of Spotify subscription in Australia.
$72 gift card can be redeemed for six months of Spotify subscription in Australia.
A Spotify Premium gift card expires 3 years after activation.