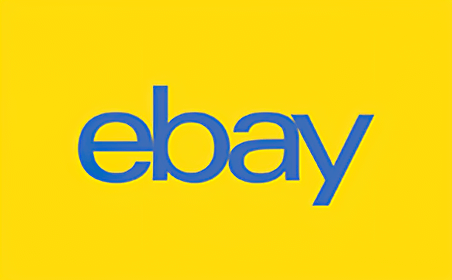 Buy Ebay eGift Card
Spend online only.
Valid for 36 months
Ebay eGift card details
Want to give someone the ultimate gift that has endless options? Give them an eBay gift card from Gift Card Exchange!
Giving an eBay gift card allows the giftee the opportunity to shop from over 40,000 retailers all in the one place.
eBay has everything you need to find the perfect gift to suit any occasion. Shop all things new, unique or something in-between, from the millions of items available in electronics, toys, motors, fashion, home & garden, art, collectibles and many more.
Using your eBay Gift Card is simple:
1. Find the products you love on eBay.com.au and add them to your cart
2. Enter the 13-digit redemption code during checkout, then click Apply
3. Review the payment details and click Confirm and Pay
For Full T&Cs visit https://pages.ebay.com.au/ebay-gift-cards-terms/

Treat this gift card like cash. To use this card you must have an Australian registered eBay account and an Australian postal address. Only redeemable for items available on eBay.com.au. After first use, this gift card is non-transferable. Not refundable, redeemable for cash or reloadable. The card expires 3 years after the date of issue. There are no fees. Redemption limits apply. Issued by eBay Australia and New Zealand Pty Limited (ABN 22 086 288 888)
FAQ's
There is an eBay gift card specific for Australian customers. Australian retail outlets or online resellers like Gift Card Exchange will sell them. Customers need to have an Australian-registered eBay account to redeem the gift card.
Your eBay gift card can be used at www.ebay.com.au or the eBay app.
eBay gift cards can be used to purchase almost any item on the eBay site. This includes categories such as clothes, games, electronic equipment, antiques and many more.
An eBay card is valid for 36 months; however, if you buy it on Gift Card Exchange you can delay the activation to extend it.
You can buy an eBay gift card from $20 to $500. If you want a card worth more than this range, you can purchase multiple cards using Gift Card Exchange's unique bulk purchase functionality.